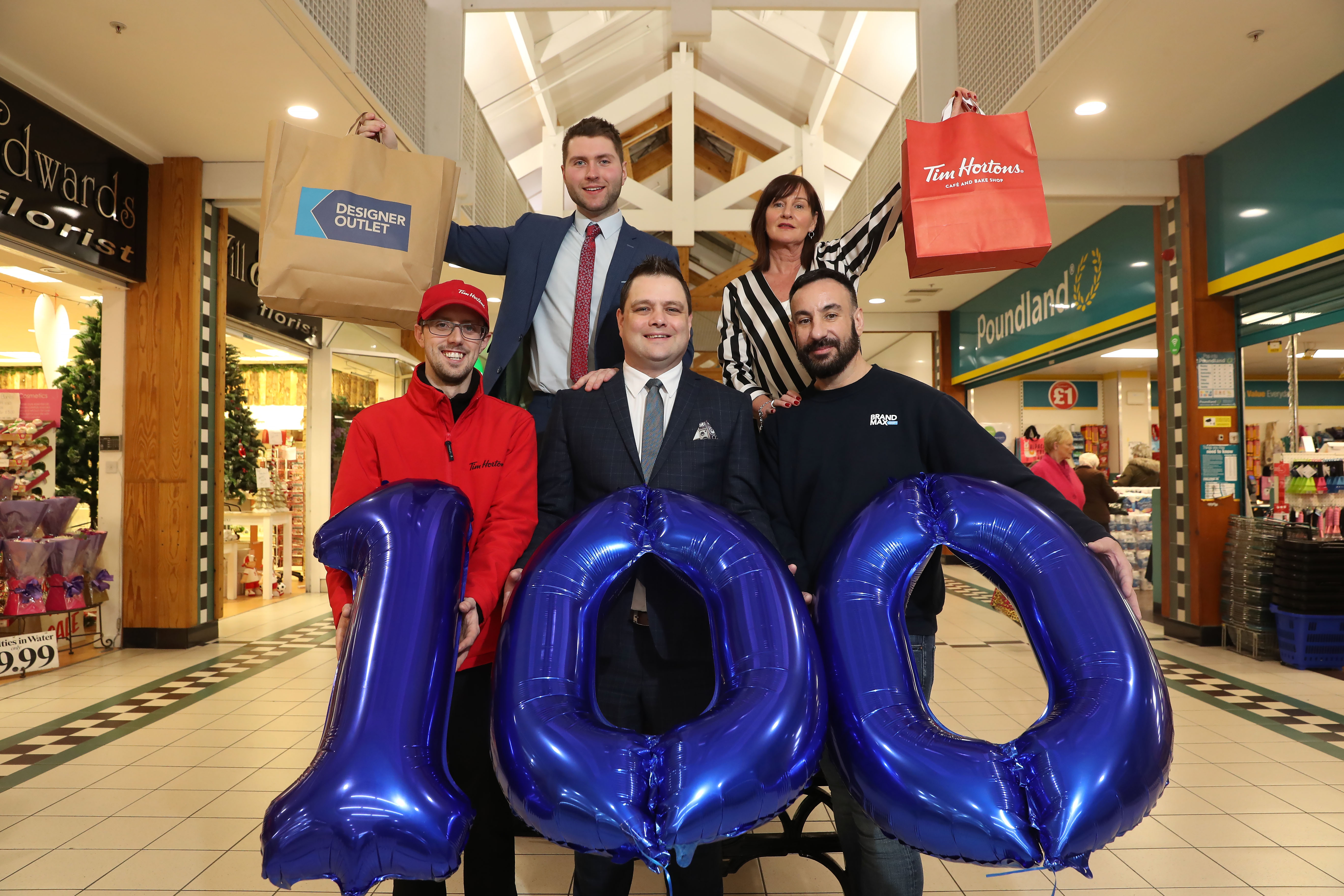 Alfred Street Properties Ltd, owners of Connswater Shopping Centre and Retail Park, has today announced that a strong performance in 2018 has supported the creation of more than 100 new jobs at the complex. Footfall in the scheme has grown significantly from 1,910,862 in 2017 to 2,412,717 in 2018. A range of new retailers including Tim Hortons, Savers, Sports Direct, Brand Max, Pro Mobile and Sky Stand opened their doors in the last twelve months with the creation of 105 jobs.  
Total retail area take up is 31,453 sq ft of which 28,355 sq ft is in the shopping centre.
Laura McCarthy, property asset manager of Alfred Street Properties Ltd, said:              
"The success of the scheme has provided a fantastic boost for the local economy through significant job creation and we know that more than ten of the positions created are in management roles. We also attracted many firsts for Northern Ireland in Brand Max, The Range and the Tim Hortons' drive thru. We have started 2019 in a positive position and we intend to continue to build on this momentum as we move forwards."
"Despite a challenging retail environment Connswater Shopping Centre and Retail Park has continued to perform extremely well, with a range of new retailers all coming to the scheme for the first time in the last year. As landlords we have continued to invest in the overall customer experience. The Complex is now a thriving retail destination which continues to experience growing footfall from a wide demographic of shoppers.
Kurt Eastwood, surveyor at CBRE, said:
"Connswater Shopping Centre and Retail Park is a great example of what can be achieved when retailers identify and utilise prime location to market their offering.
"The substantial increase of footfall which was attracted by the opening of The Range at the end of 2017 lead to an influx of new brands seeking to secure lettings at the growing scheme.
"Food & beverage and fashion & lifestyle have all been bolstered by the openings of Brand Max, Sports Direct, Savers and Tim Hortons and we expect another exciting year at Connswater in 2019."